Following our Rotorua Skyline Gondola & Luge experience, we visited the funny, entertaining, & impressive Agrodome:

Then after an hour-long rest at our hotel, we loaded a bus where a Tamaki Maori Village elder told us stories & sang us songs while we rode out of town to a nearby village to participate in cultural activities for the night!

And then, we feasted! The village chief pulled out an impressive display of food cooked from a hangi - an in-the-earth oven! We watched a full cultural show of singing, dancing, and story-telling, then we ate the hangi feast together before returning to our hotel to sleep for the night.

Our day in Rotorua started with an opportunity to watch the sun light up Lake Rotorua with beautiful hues of reds & oranges and then breakfast at the hotel.

Then our day officially began, with a two hour cruise around the city and lakes in a Duck Boat: a converted authentic WWII military vehicle (Lucy) that bumped along the road and glided along the water as we stopped at lake after lake listening to our snarky and funny guide, Shelly, narrate for us about the region, history, landmarks, and made up facts! Our students wore and used duck whistles and sang along to songs as we explored Rotorua.

Following our fun morning aboard the Duck Boat, we ventured into a Maori Village that is set upon a hotbed of geothermal activity. The area reminded us of Yellowstone, and we walked along with a local guide from the village and learned about their customs, ways of life, and cooking & bathing techniques using the geothermal hot steam. Fascinating.

To round out our morning, our guide, Glenn, took us to the Skyline Gondola to ride to the top of the mountainside to get spectacular views over the city of Rotorua. At the top, we ate lunch at a cafe with a view, where there was also a winery, a candy shop, an ice cream & coffee parlor, and much more...

And finally... the Luge, chairlift, and Gondola back to the bottom...
our Mason, Tyce, & Coy raced Mr. Cox down the mountainside, the girls stuck together and slowly careened down their first time led by Sydni, Kat & Kyle took the sibling route, and we all made it safely back up - with most choosing to go again!


More from this crazy day in the next post...

Long plane rides can be tough - but 17-hour plane rides can be excruciating.... On Tuesday morning at 7am, we loaded our bus, drove for 2-3 hours, waited for 2 hours, flew for 3 hours, waited for 6 hours, flew for 17 hours, hustled for 1 hour to clear customs and catch the next flight, flew for 3 hours, played around for 3 hours, then drove for 3 hours - all to reach Rotorua. Wow. 39-40 hours. That is commitment! But we made it; we are hear, safe & sound!

A few highlights: Our airport experiences went smoothly: all save one. :-( Dallas provided the student with plenty of meal options, candy shops, etc., then our long flight was one of the smoother international flights I've ever flown. We rode a double-decker plane, which was also a first for every one of us! We were served two full meals and a large snack in-flight, and several entertainment & movie options. From what I could tell, most of us slept quite a bit - so overall the long flight went pretty well. We had to hurry to make the Sydney-Auckland connection, and unfortunately Kenli's bag did not survive the struggle as we arrived in Auckland without it. I still cannot believe the grace and composure she maintained when receiving the news - what a kind and mature young woman. Since then, the bag has been located and we will pick it back up in Auckland in two days.




We had a nearly 3-hour wait for the final EF group to arrive in Auckland, so We occupied our time by changing clothes, freshening up a bit, and then visiting a park named One Tree Hill that had all sorts of playground equipment, long fields of New Zealand sheep, a hiking path up to a beautiful view of the city, and cool fresh air after 30 hours of airports and planes! It was invigorating.

Then finally, we drove the last leg of our journey to Rotorua, a beautiful city to the South with loads of geo-thermal activity. Upon arriving, the students could feel the wave of sulpher-smell in the air instantly. One proclaimed: it smells like Thermopolis, and I have to agree! Our hotel is just steps from the pretty lakefront, and is a quirky hotel with winding hallways and several buildings. It is also equipped with a warm water swimming pool and three private geo-thermal hot spring spas which you can book for time slots, something I saw three of our boys doing last night. For most of us, sleeping is all we could think about when we arrived. Tomorrow morning - we will have a long, packed day of sightseeing around Rotorua!
Powered by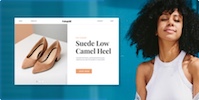 Create your own unique website with customizable templates.