This morning was a lazy morning. We got to sleep in, relax, eat breakfast, wander the streets, shop, eat ice cream, and just generally experience the island all morning long...

In the afternoon, we boarded a flight back to Quito. Once again, we had a brief stopover in Guayaquil, then returned to the capital. Over the past two days, a few of our students came down with a stomach sickness, and then today, five more of our group had caught it too... So thankfully we had ample down-time today to help our stomachs recover. After arriving in Quito, we met our new bus driver and checked into a very nice hotel bordering Plaza Santo Domingo. We ate dinner in a restaurant that offer stunning panoramic views of the city and turned in for a full night's sleep...
Powered by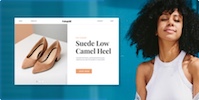 Create your own unique website with customizable templates.